ENDLESS ACTIVITIES ON OFFER IN THIS WILDERNESS...
Both vast rivers offer endless activities with an extraordinary variety of bird-life. Take a canoe and enjoy travelling down the river, totally at peace but for the sound of a Fish Eagle or Loerie. Have a swim in "Home Pool" – natural "pool" formed by the estuary, or spend the day angling or exploring the interesting flora on the river's edge.
The shoreline here is exactly what has made the Wild Coast legendary; long white beaches edge the blue waters of the Indian Ocean as far as the eye can see. There is sea-edge life to explore as well; rock pools, extraordinary sea shells and fish in the shallow waters of every shape and size, with fishing being a major drawcard.
Dolphins can be seen all year round. Humpback and Southern Right Whales, migrating from the Antarctic, are seen daily between June and November. Orcas have also been spotted off the Wild Coast.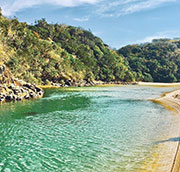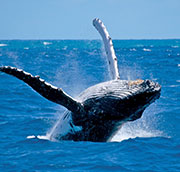 Hiking north or south will reveal a variety of scenic splendour, perfect for budding photographers or amateurs alike. Nqabara Eco River Lodge is perfectly situated.
Central to The Haven Hotel & Kobb Inn making it the perfect halfway stop on spectacular longer hikes through the Dwesa Reserve. The walk from Kobb Inn is quite easy as it is flat, while the walk from the Haven includes a couple of hills/krantzes. Catering for hikers can be done (booking in advance), alternatively hikers can book in for the night. If you are keen on something shorter and local you can enjoy a guided walking trail and learn about the myriad of birds in the area.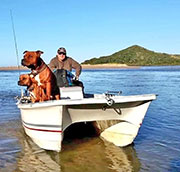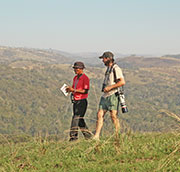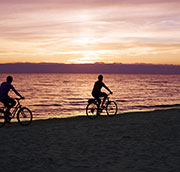 Nqabara has double and single canoes for hire and guided trails with a qualified Ranger can be arranged. If exploring on bicycle, you can cycle for miles in any direction, over whatever terrain takes your fancy. If culture and history are your interest, the area is full of willing storytellers.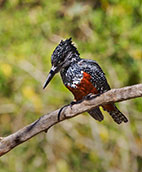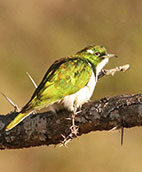 DWESA - CWEBE NATURE RESERVE
Eastern Cape Birding Route
The Dwesa & Cwebe Nature Reserves flank either side of the Mbashe River and together, provide protection to 6 050ha of vast lowland coastal forest, moist coastal grassland patches, mangroves and 20 km's of pristine coastline, with a phenomenal variety of birdlife to list just a few...
Spotted ground-thrush
African black oystercatcher
Knysna woodpecker
Mangrove kingfisher
African emerald cuckoo
Black cuckoo
Trumpeter hornbill
Narina trogon
Knysna turaco
Chorister robin-chat
Grey cuckooshrike
White-starred robin
Brown scrub-robin
Blue-mantled crested-flycatcher
Olive bush-shrike
Swee waxbill
Forest canary
Mountain wagtail
Half-collared kingfisher
African crowned eagle
African wood-owl
Barratt's warbler
Forest canary
Southern tchagra
Olive & Grey sunbird
Red-backed mannikin
Croaking cisticola
Grey-crowned crane
Swamp nightjar
Denham's bustard
Southern ground-hornbill
Plain-backed pipit
Wailing cisticola
Broad-tailed warbler
Yellow-throated longclaw